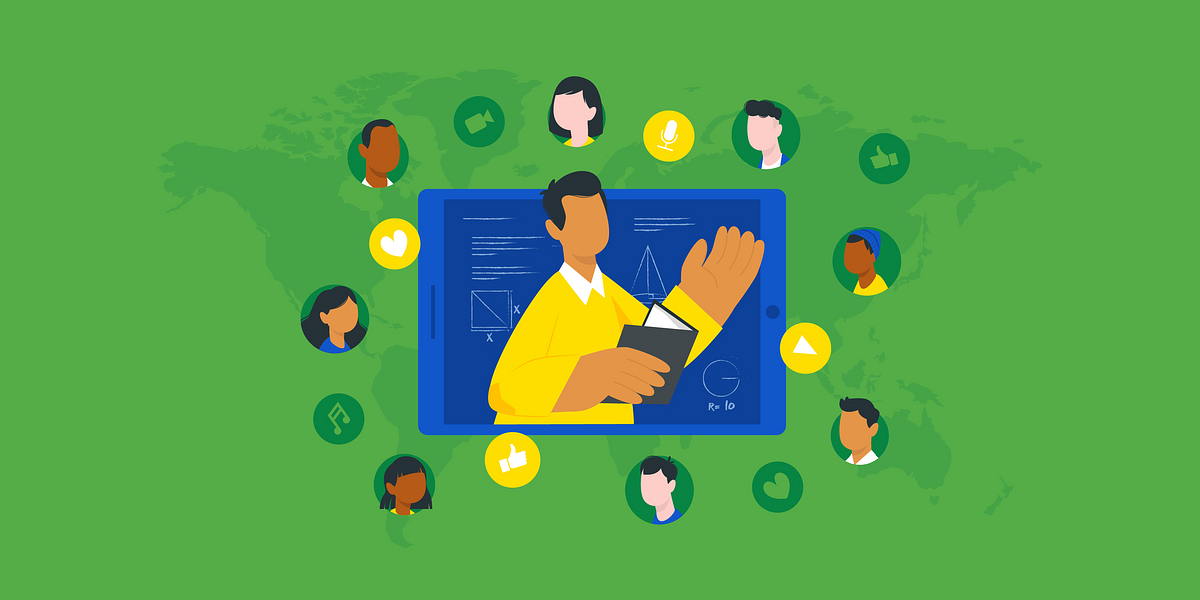 Engaging your audiences: How global content consumption is changing
Nowadays, there's one thing every marketing team seems to be talking about: content. For any business looking to connect with audiences around the globe, content is the language everyone is speaking, but it's also revealing a lot about the audiences themselves and how the ways in which they learn, engage and share knowledge have shifted.
Global audiences are levelling up their consumption to multimedia channels, with short-format, video and user-generated content proving hugely popular. Online learning is on the rise, and inbound marketing, which focuses on offering value and building trust, is considered by many growing businesses to be a best practice.
The worldwide digital media market is set to reach almost $450 billion by 2026, up from less than $300 in 2021, and the size of the global corporate e-learning industry is projected to more than double between 2019 and 2026. With this in mind, let's take a closer look at some of the changing content consumption habits and the impact this might play on your international engagement strategy.
Connecting via video
According to Statista, 92% of internet users worldwide consumed video content in Q3 of 2021. What's more, consumers are actively seeking out this kind of content — from product explainers to live-streamed tutorials, 73% of customers said they'd prefer to watch a short video to learn about a product or service. Unsurprisingly then, one in four marketers who use video report that it's the content format that yields the greatest ROI.
Mobile-optimised, short-format content such as YouTube Shorts, Instagram Reels and TikTok videos align with the fast-paced streaming habits of online audiences. Successful social content is bitesize and catchy. As well as being easy for viewers to remember and share, short-form audio-visual content is often less labour intensive to create — it can be cut from longer videos, compiled from existing images, audio and text and localised into multiple languages to maximise reach and ultimately ROMI.
Sharing expertise with E-learning
The normalisation of remote working and the surging expectation that high-value content should be accessible from anywhere has presented a challenge to the traditional training and teaching methods that have historically dominated the education and corporate knowledge-sharing sectors. Accelerated by the pandemic, in-person training and demonstrations are rapidly giving way to optimised, mobile-friendly products tailored to the viewer.
E-learning content may contain combined multimedia elements such as video, audio, text, interactive exercises and quizzes, and its bitesize, modular approach aligns with user expectations to receive solutions in a digestible format. In fact, in a digital world already saturated with articles, publications and other resources, efficient and well-organised online learning content can have significant appeal.
Online learning is also an invaluable way for international businesses to train staff, demo products and share knowledge regardless of the user's location. Digital content can be scaled across various platforms and languages, and this should be front-of-mind for companies looking to increase engagement and drive inclusivity in multiple markets.
Engaging through user-generated content
With exposure to marketing collateral online at an all-time high, user-generated content (UGC) is having its heyday. Over 90% of marketers agree that consumers trust UGC rather than that created by brands and 60% of people said UGC is the most authentic form of content. The perceived authenticity and personal perspective behind this content is its USP.
UGC comes in myriad formats, from images, viral trends and detailed product reviews to user-guide videos and testimonials integrated into a podcast. It's also integral to community-building and driving brand affinity across individual target demographics.
Creating dedicated spaces for user discussion and engaging in relevant forums is a great way to actively listen to your customers and understand their needs, opinions and pain points. International companies should facilitate native-language experiences and localise customer testimonials, reviews and comments to ensure their target audiences can find the social proof they need to feel seen and confident in their purchasing decisions.
For international companies, learning how to engage with diverse consumer bases and connecting with them in the language they speak must be a top priority. Appetites and expectations for the ways in which we learn, share knowledge and interact have shifted massively over the past few years, and incorporating this understanding into global content marketing strategies is key.
Wordminds as a global language service provider specialising in multimedia and e-learning. Get in touch for more information or request a quote if you already have a project in mind.
About Wordminds
Wordminds is a close-knit team of language experts – professional translators, project managers, localisation engineers and business visionaries who work closely with global clients, helping them connect with their international audience. Wordminds works with over 3,000 language specialists and subject-matter experts to enable companies to overcome cultural and language barriers, helping them build trust and create long-lasting business and human relationships. Fully certified under ISO 9001 and ISO 17100, the company believes in continuous improvement and so stands at the forefront of new language-technology implementation, smart collaboration and excellent customer service. Find out more about Wordminds at www.wordminds.com.
Join our Newsletter
Stay up to date with the latest articles, news and translation insights
---