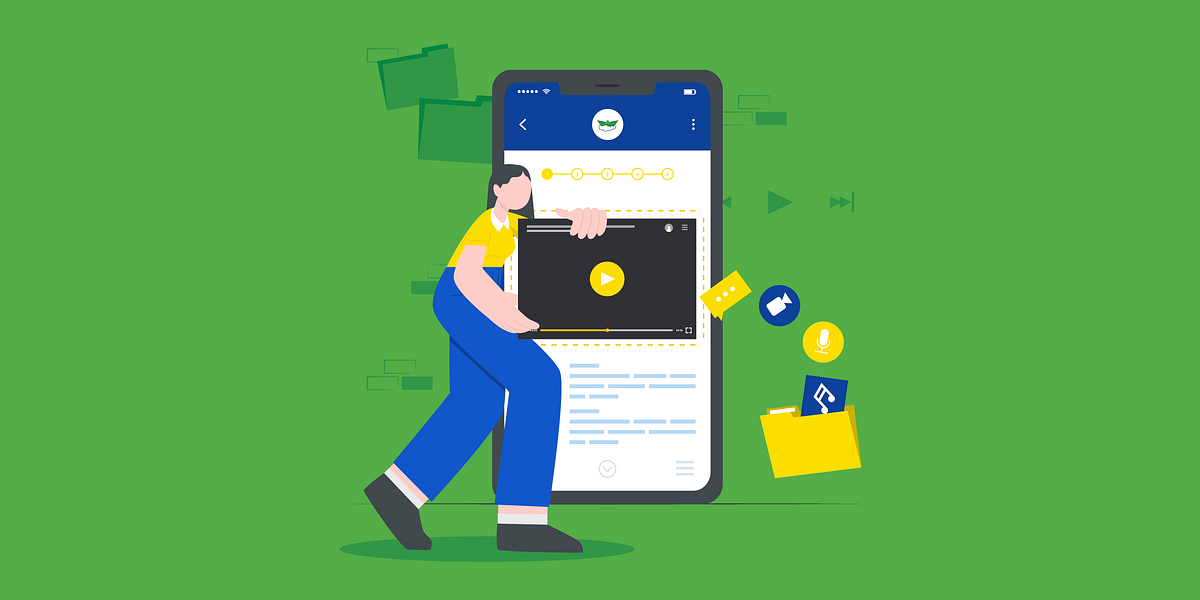 A guide to placing a video translation project
From product demos and social reels to e-learning tutorials, video has emerged as a content superpower over the past few years. Its surge in production and popularity is unsurprising, especially considering nearly three quarters of consumers would prefer to learn about products or services through a short video than any other format.
As videos can be labour-intensive to produce, localisation is a great way to expand their reach to a global audience and maximise the return on your investment. But where to start? Our video translation guide walks you through all the important steps when placing a project, from identifying what you want to achieve to receiving your quote.
Understanding your objective
When speaking with us, the first thing we'll want to know is what you're looking to achieve. You should share as much context as possible and be prepared to answer questions like:
What's the purpose of your video?
How will it be used?
Where will it be published?
What's the intended audience?
Identifying the right service
Communicating your objective is a crucial step because it enables us to advise you on the services that would be most appropriate. For example, if you're localising something extremely important like a health and safety video, your top priority will likely be to maximise comprehension. With this in mind, voiceover would be a good fit because it's highly engaging and preserves crucial details like tone of voice and use of emphasis.
On the other hand, text to speech (TTS) can be a good match for e-learning content and a compromise between voiceover and subtitling. As courses typically involve higher volumes, TTS can make the project more affordable — especially as some authoring tools have this functionality already built-in.

Having the budget conversation
When we understand what success looks like for you, we can start to scope out pricing packages. This takes place in parallel to identifying the exact services you will have in scope and will impact our recommendations.
For example, if you're restricted by budget or time constraints, subtitling might be a good option because it is significantly cheaper than voiceover or dubbing and it's usually faster to deliver. If the video is a lower priority project but subtitling isn't right, you could also consider a voice artist that has supplied their own equipment as opposed to a studio-produced recording.

Analysis of technology
An essential step when placing a video localisation project is to understand all the technical components in play and resolve any barriers that might come up. You should expect questions like:
Do you need the translation process to take place within a particular platform? If so, which one?
Will you provide your original project (source) files?
Did your video editor use any third party tools, add-ons or plug-ins when creating the video?
Are there any fonts, images or other digital assets we will need?
Do any parts of the video need to be recreated from zero?
Does the video contain any on screen text?
During this stage of project planning we will also define your file transfer protocol and offer onboarding onto the Client Portal. Video files can be very large and the Portal enables you to transfer digital assets securely through a centralised hub. You can also use it to communicate directly with your Project Manager and view any updates.

Agreeing on client touchpoints
If your project is particularly complex, we will recommend a proactive approach that directly integrates you into the workflow, and agree in advance which checkpoints you want to be involved in. For instance, this could include signing off the transcript (written script of the original audio) or approving the voice artist sample before we proceed with translation.
At this point we will also consider the post-production process. Be ready for questions like:
Will you want to sign-off the video first?
How many rounds of revisions do you want to have?
If the video is part of an e-learning module, will it be published on your LMS immediately after delivery?
Getting your quote
After considering all these key areas, you should receive a document called a Statement of Work. This will contain everything you need to know about your project, from services and requirements to pricing structure.
It will also contain the deadline for delivery, though timelines and time constraints may have been discussed at any stage of planning, as this often interconnects with conversations about pricing, service selection and use of technology.

Ready to take your video content global? Wordminds is a global language service provider specialising in multimedia and e-learning projects. Get in touch for more information or request a quote if you're ready to look at prices.

About Wordminds
Wordminds is a close-knit team of language experts – professional translators, project managers, localisation engineers and business visionaries who work closely with global clients, helping them connect with their international audience. Wordminds works with over 3,000 language specialists and subject-matter experts to enable companies to overcome cultural and language barriers, helping them build trust and create long-lasting business and human relationships. Fully certified under ISO 9001 and ISO 17100, the company believes in continuous improvement and so stands at the forefront of new language-technology implementation, smart collaboration and excellent customer service. Find out more about Wordminds.

Join our Newsletter
Stay up to date with the latest articles, news and translation insights
---