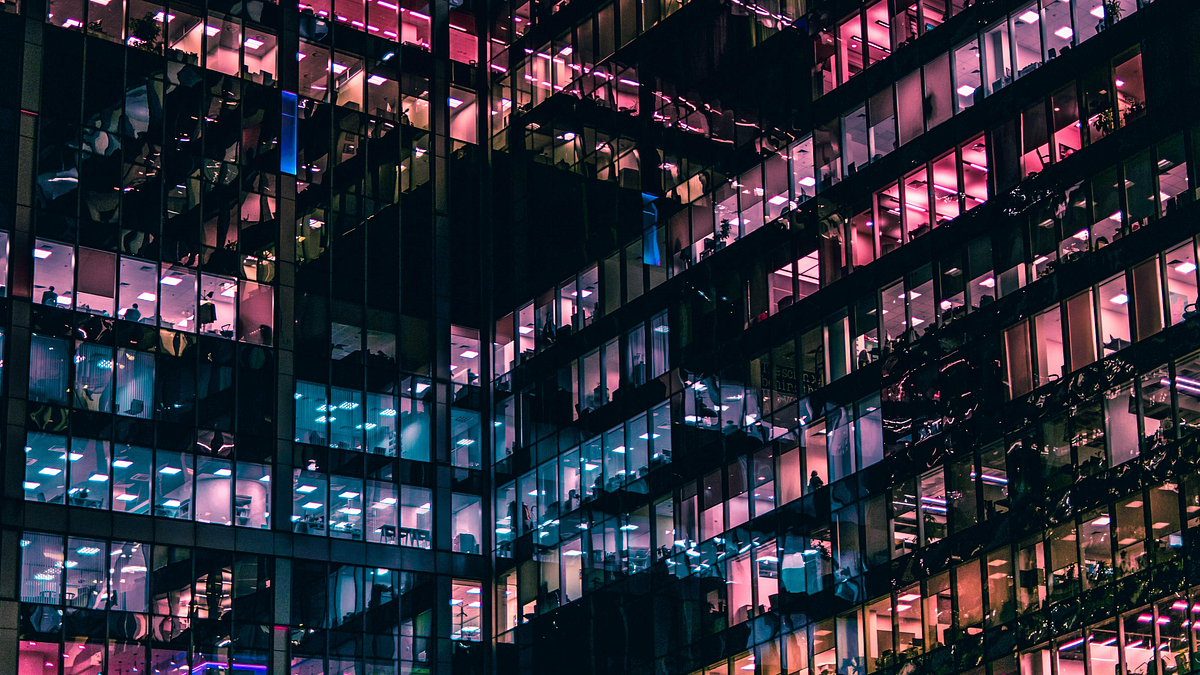 Transcreation helps your business expand into new markets
Imagine your marketing team comes up with a killer message for your local market. Everyone just "gets it". You've got your local market all figured out. Now, what about your global market?
Perhaps you've always sent your content off to a translation agency, launched the global marketing campaign and then carried on with business. But, what happens when the numbers start rolling in? What happens when you realize that international sales are nowhere near where you want them to be? Why are customers avoiding the product? Why are you getting negative feedback?
The answer could be as simple as this – your content was not transcreated.
What is transcreation?
According to the Common Sense Advisory, transcreation is the process of developing or adapting new content for a new target audience, as opposed to directly translating content from the original version. Transcreation is all about re-crafting concepts like culturally-specific ideas, phrases, and puns, that don't have direct equivalents in the target language. Transcreation may also involve removing some messages for legal reasons, or re-organizing information to capture your target audience's interest. Here's an overview of the transcreation process.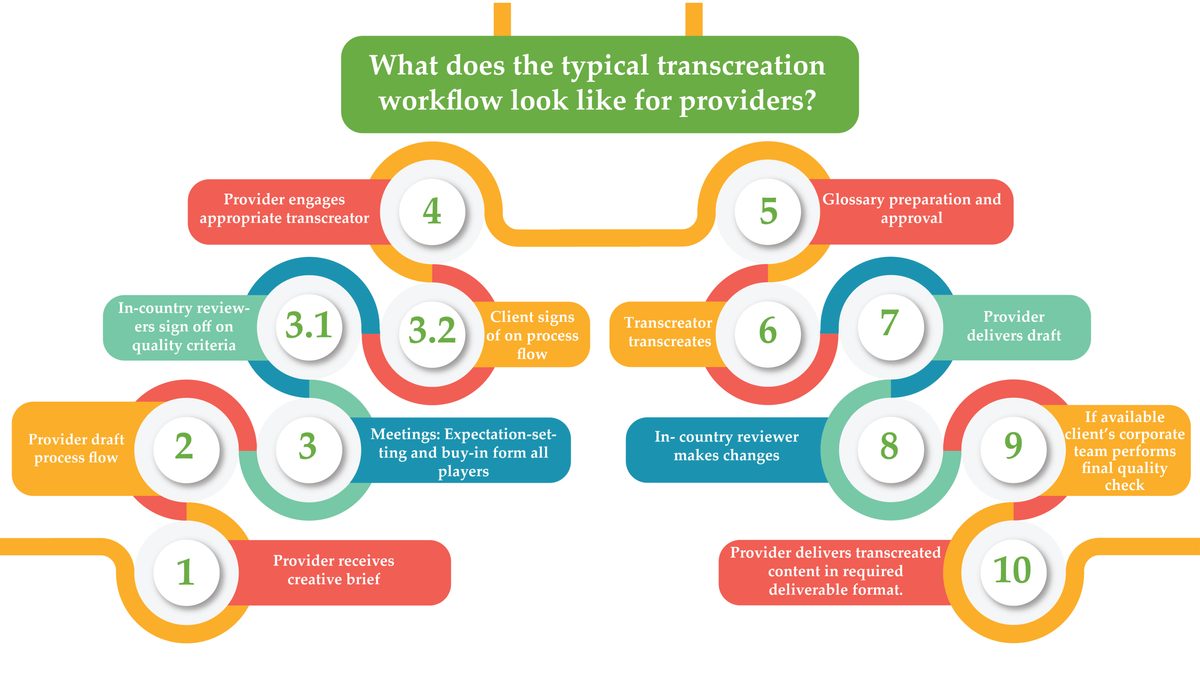 Whether you are localizing press releases, logo text, web pages, or other marketing collateral, it's time to consider transcreation. After all, mobile devices today, especially, represent a big category that is plugged into loads of devices, including appliances, cameras, and cars, and all will require some degree of localization.
Here are some reasons why: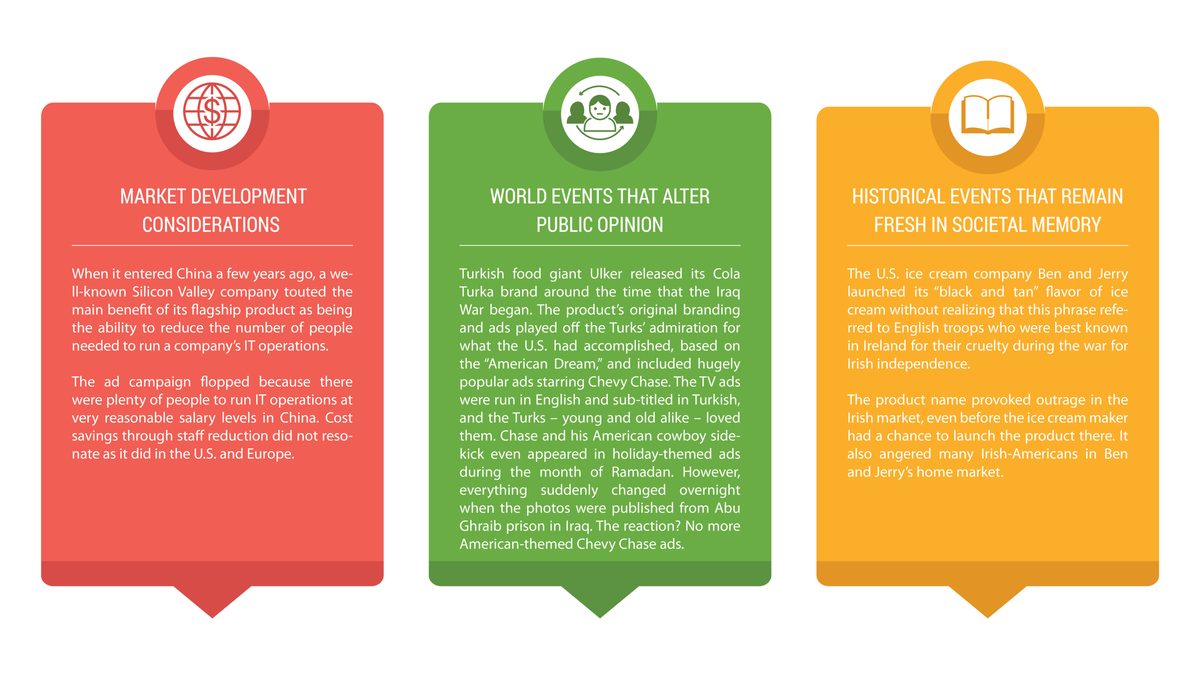 So, how can transcreation help to penetrate new markets?
Transcreation touches many markets
According to the CSA report, transcreation can be used successfully in just about every industry section and market and with pretty much any kind of content that is being used to explain, motivate, convince, and so on.
Most projects tend to revolve around advertising and marketing, no matter what industry is involved. Some sectors most commonly cited include:
Luxury goods
Healthcare products
Consumer electronics
Retail
Financial services
Pharmaceutical products
But, the benefits of transcreation are not limited to these industries, as the demand for transcreation, says the CSA, continues to grow in a range of other sectors. Take a look at the content types most often requiring transcreation.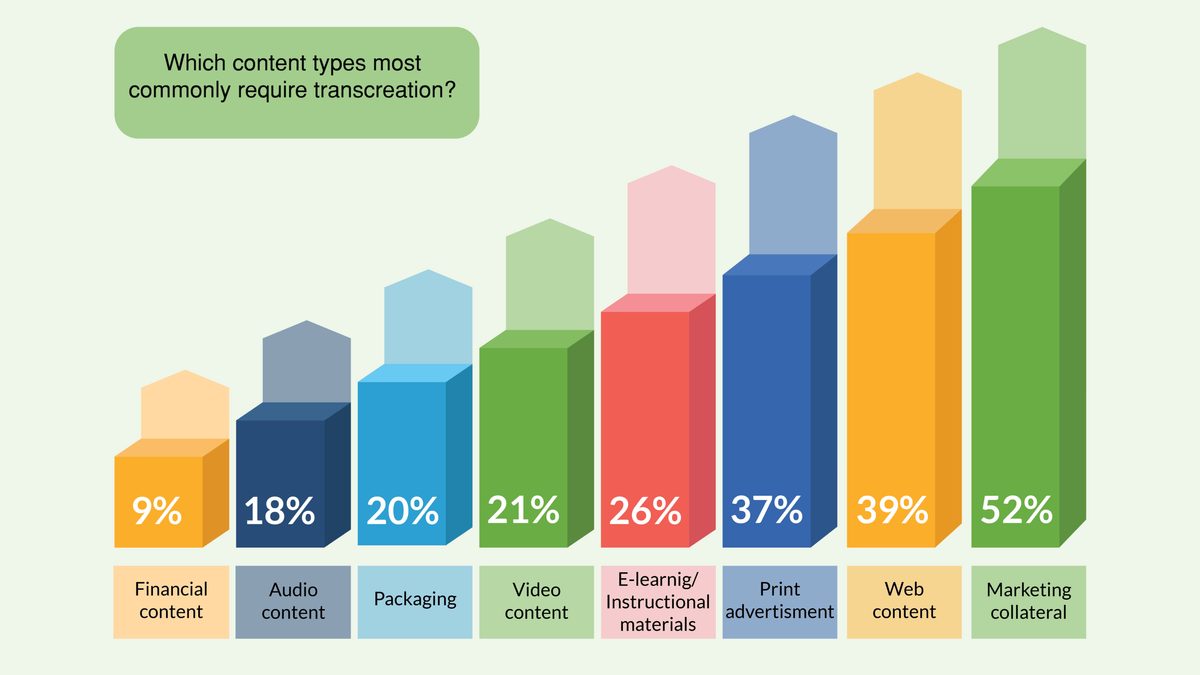 Transcreation demand on the rise
The buyers interviewed by the CSA, no matter which industry they were in, reported that they were already allocating significant amounts of budget on transcreation, and they expected the company's growth to continue soaring. Below is a look at the industries that most frequently purchase transcreation.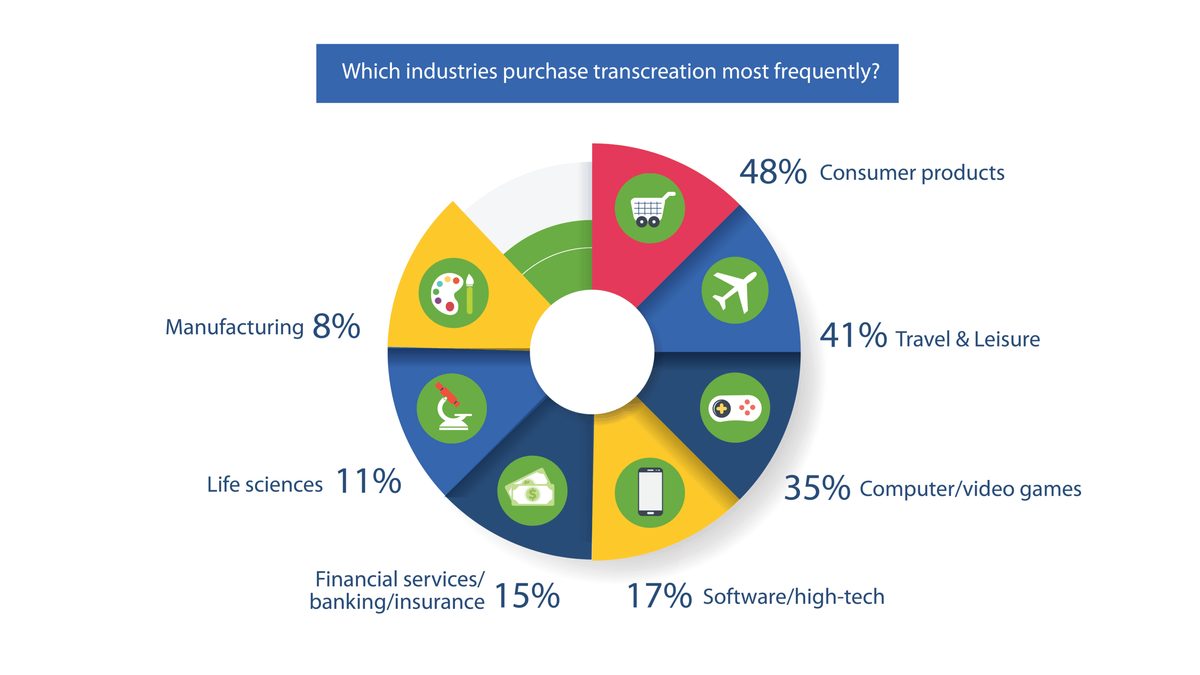 What's more, LSPs that already provide the service have reported that transcreation makes up a significant amount of their business – as much as 10 percent or more of their total revenue. And, LSPs perceive that the demand for transcreation will continue. In 2009, for example, the service made up about five percent or less of a business's total activities, and just a year later by 2010, respondents to the CSA survey reported that they expected transcreation demand to keep increasing.
About Wordminds
Wordminds is a close-knit team of language experts – professional translators, project managers, localisation engineers and business visionaries who work closely with global clients, helping them connect with their international audience. Wordminds works with over 3,000 language specialists and subject-matter experts to enable companies to overcome cultural and language barriers, helping them build trust and create long-lasting business and human relationships. Fully certified under ISO 9001 and ISO 17100, the company believes in continuous improvement and so stands at the forefront of new language-technology implementation, smart collaboration and excellent customer service. Find out more about Wordminds.
Join our Newsletter
Stay up to date with the latest articles, news and translation insights
---