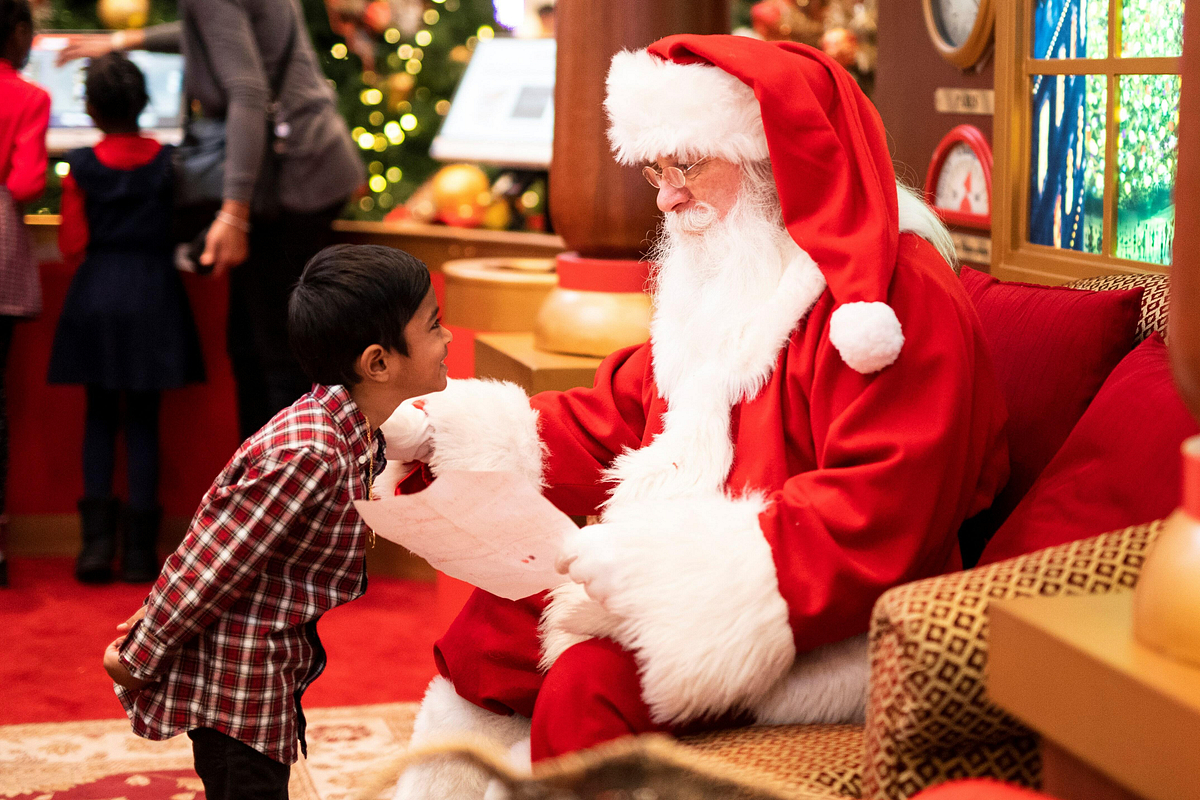 What is Santa called in different languages around the world
Did you know that the big, gift-giving, beard-sporting, legend of a figure called Santa Claus is called by many different names the world over? In fact, the translation of "Santa Claus" tends to vary since there are so many amazing and diverse traditions and cultures on our planet.
So, let's explore the translation of "Santa Claus."
Santa Claus translation – what do we mean?
What do we mean when we say, "St. Nicholas" or "Santa?" In actual fact, there are different names for Santa around the world. Considering his ubiquity during the gift-giving seasons, from the odd cameo in Black Friday ads to the appearance in pop songs, there is no doubting that Santa is a universal figure. Yet, the culture of the festive season is actually a little more complicated than you may have thought, especially when it comes to the translation of Santa.
Instead of a single, and unifying figure of the bearded, red-jacket wearing man around the globe, what we have is a rich mixture of figures, ranging from "Ded Moroz" (Russian for "Grandfather Frost") all the way to Iceland's thirteen Jolasveinar ("Yule Lads"), and there is even Italy's Befana, a female figure that delivers gifts for children on January 5, or Epiphany Eve.
As you can see, things really are a lot more complicated when we delve into the translation of Santa Claus.
Translation and Santa – different names for different countries
Depending on the culture, language, and country, the gift-giving figure in the Christian tradition can greatly vary in name, myth, and even appearance.
In many countries, the figure of Santa Claus that we know today is really a wild combination of different figures. For example, the Santa Claus many of us know and love today, complete with the white beard, red cap, and reindeer, derives from the Dutch word for St. Nicholas, Sinterklaas. That particular version of St. Nicholas or Santa Claus has, in turn, been melded with figures like Father Christmas which is the traditional British Christmas figure.
Let's translate Santa – here are a few examples
So, let's take a look at a few different names for Santa Claus in different languages.
Brazil – Papai Noel
Chile – Viejo Pascuero (translated as Old Man Christmas)
China – Dun Che Lao Ren (or, Christmas Old Man)
Denmark – Julemanden
Finland – Joulupukki
France – Père Noël
Germany – Weihnachtsmann (Christmas Man)
Hungary – Mikulas (St. Nicholas)
Italy – Babbo Natale
Japan – Hoteiosho (a God or priest that brings gifts)
Norway – Julenissen (a Christmas gnome)
Portugal – Pai Natal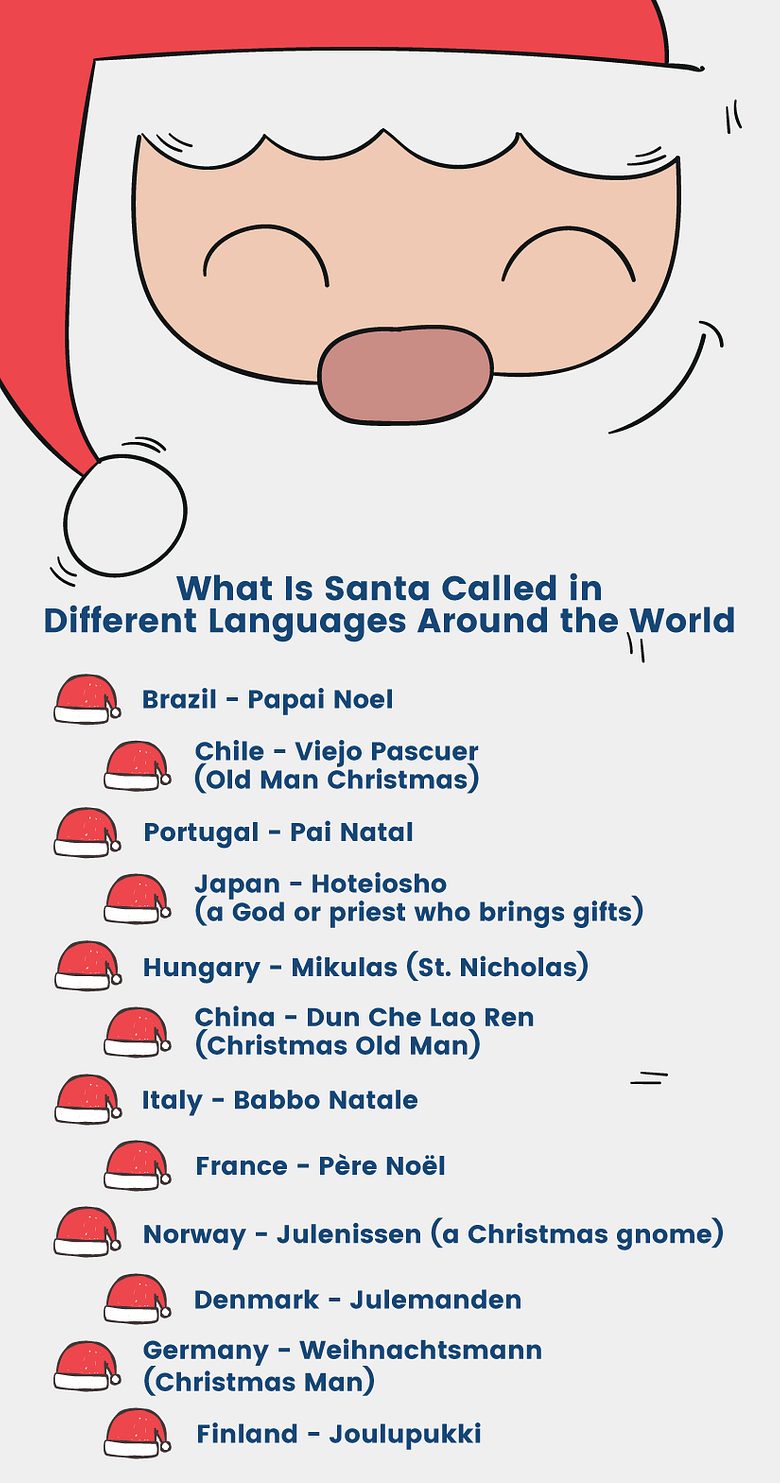 Translation at Christmas time
Where ever you may be in the world this Christmas time, we're sure you've made Santa Claus's nice list. After all, the concept of rewards for the good people and punishment for the naught has been part of Christmas folklore for millennia, and it is this time of year that someone is making a list and checking it twice!
About Wordminds
Wordminds is a close-knit team of language experts – professional translators, project managers, localisation engineers and business visionaries who work closely with global clients, helping them connect with their international audience. Wordminds works with over 3,000 language specialists and subject-matter experts to enable companies to overcome cultural and language barriers, helping them build trust and create long-lasting business and human relationships. Fully certified under ISO 9001 and ISO 17100, the company believes in continuous improvement and so stands at the forefront of new language-technology implementation, smart collaboration and excellent customer service. Find out more about Wordminds.
Join our Newsletter
Stay up to date with the latest articles, news and translation insights
---